Services
Microsoft Certified Partner


"Cyber is the risk that will define our generation"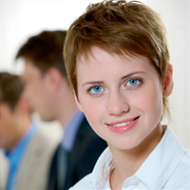 The Virtual Business Consultants (VBC) specialise in getting the most effective and efficient use from your Microsoft security technology as a service. With Microsoft 365 and Azure you have a full suite of security tools at your disposal.
'Knowing your unique Cyber Security fingerprint
transforms business decision making'

Our 'Cyber Risk Impact Assessment' provides organisation with its unique Cyber Security fingerprint. Using this security baseline, we match your organisation needs to the appropriate security assets to support your strategic business objectives.
VBC is experienced and committed to supporting customers with their European General Data Protection Regulation (GDPR) compliance challenges with our GDPR Engagement, which includes the 'GDPR Fundamentals' scheme for SME's.
Do you want:
To secure your people to be available and productive wherever they are? > Mobile Computing & Devices.

Visibility into who is using and accessing your information delivering greater control & compliance. > Reporting & Analytics.

To roll out new business strategies, structures, processes and customer offerings with confidence? > Secure Cloud Computing.

To focus on your market objectives and not worry about Cyber Security? > VBC Cloud Brokerage Consulting has your back, keeping you up to date with what you need to know as the Cyber Security threat landscape evolves.
Build and develop skills to maximise the return and security of your Microsoft online Technologies. we provide self-paced online training as well as customised training support.
To be European General Data Protection Regulations (GDPR) compliance > GDPR Fundamentals is a program designed for SME's, that can scale into larger Corporates, to step you through what you must do and support you in maintaining compliance.